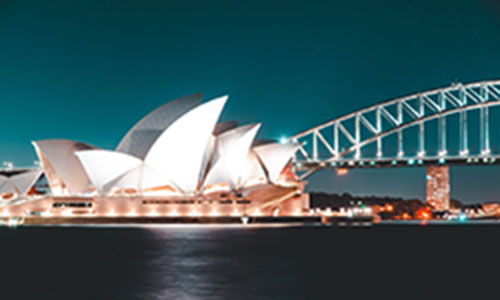 Why Study in Australia
Australia is one of the leading destinations for international students and it has some of the best universities in the world. Many of its Universities has a strong reputation for academic and research excellence. 
More Info
Australia has an outstanding higher education system. With over 22,000 courses across 1,100 institutions, our system is ranked 8th in the Universitas 2019 U21 Ranking of National Higher Education Systems, higher than France, Germany, Norway, and Japan. 
Another reason for Australia being extremely welcoming is its wide range of people. It's one of the world's most multicultural countries, with residents from all over the world. 
Studying in Australia is a fantastic way to further your education and boost your career prospects. Australia is the third most popular international student destination in the world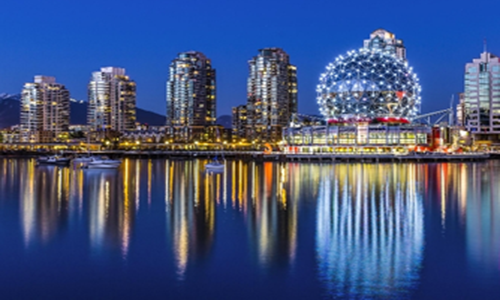 Why Study In Canada
Canada is a largest country and has one of the most advanced higher education systems. The country attracts thousands of international students that aim to complete their degrees and many choose to settle and work in Canada.
More Info
Canada is unique in the fact that international students that graduate from its higher education institutions can apply for settlement and has well established system for accommodating qualified professionals. Out of all the many choices available to students, Canada comes out on top in few surveys.
On top of that, Canada houses leading Universities worldwide according to gobal classification.The number of international students has risen dramatically over the last few years due to many drivers including. 
Canadian college and university diplomas are recognized around the world. The Canadian educational system encourages cross-disciplinary studies and the development of transferable skills (e.g., critical thinking, teamwork and communications) and uses cutting-edge technology and digital media.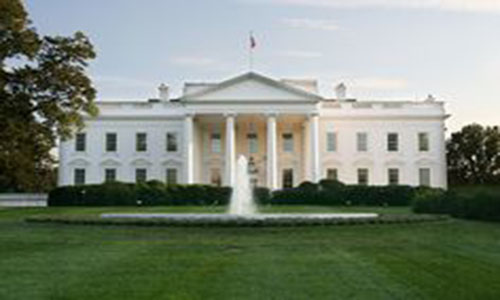 Why Study in USA
With vast and diverse academic programs, world-class institutions, and very flexible direct and indirect entries, the United States offers a wealth of higher-education opportunities that you will not find anywhere else in the world!
More Info
Secondary school consists of two programs: the first is "middle school" or "junior high school" and the second program is "high school." A diploma or certificate is awarded upon graduation from high school. After graduating high school (12th grade), U.S. students may go on to college or university. College or university study is known as "higher education." It typically takes about four years to earn a bachelor's degree.
For those who are coming from the Middle East and other international system completing Secondary School Certificate, they are durect and pathway routes to complete an undergraduate degree and our advisors in Eduglobe would be very hapy to help.
We have partnerships with almost all English schools around the UK, USA and Australia. Depending on the applicant level of English.
We will advise which English course (general or academic) suits your progression to your academic program (foundation, bachelor, master or PHD).
We deal with both commercial colleges as well as colleges within Universities that provide both general and academic English
All these programs run in the UK, the USA and Australia with little changes here and there. In general, attending any of the English courses below will help you increase your confidence when communicating in English and  help you to use English more effectively.
Here is some of most frequently asked questions about learning english.
Summer Programs:
Summer Intensive English course is perfect if you want to join a course during late May-June, July or August to improve your English. People who take this program usually enjoy and integrate into the society to improve their language.
General English:
suits applicants who want to raise improve their English abilities and aim to sit for IELTS and join an undergraduate or postgraduate program. Depending on the current level of the students in English and are configured to develop their overall English language skills.
Pre-Sessional Programs:
Pre-Sessional courses are taught at universities and usually aimed to raise the level of IELTS of the applicant to satisfy entry requirement of a specific program.
All these programs run in the UK, the USA and Australia with little changes here and there. In general, attending any of the English courses below will help you in
IELTS Preparation Programs:
This is an English language program that helps students pass the IELTS exam. 
3 Oswin Road, Braunstone, Leicester, LE3 1HR, UK
EduGlobe is a UK based educational, promotional, training and research consultancy limited company.
We help interested students in selecting the right program and the right university in accordance with their level of education.